Voice over advertising | Publication of the Podcast Business Marketing 2022 report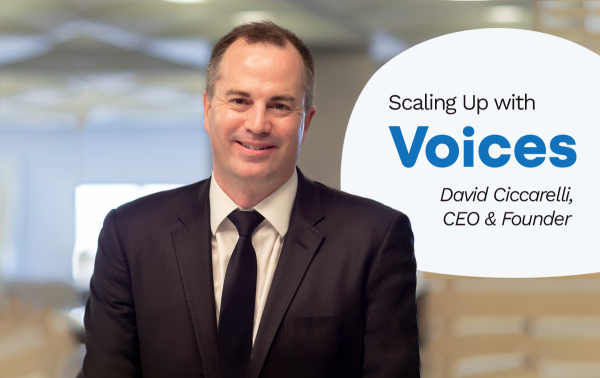 London, Canada – May 25, 2022 —
Titled "Why Your Businesses Should Start a Podcast," Ciccarelli refers to this marketing medium as being undervalued by many businesses. As the number one online marketplace for hiring voice, music and audio production talent, Voices manages a global pool of over 2,000,000 freelance talent who have lent their expertise to over 42,000 companies.
More information is available at https://www.voices.com/blog/why-your-businesses-needs-to-start-a-podcast
Studies reveal that 81% of podcast listeners, when announced, will search online or engage in some other desirable action. In his recently released report, the CEO of Voices claims that more than 50% of his company's customers actively use voiceover for online advertising. It encourages more businesses to leverage podcast audience numbers as an effective marketing tool.
Interested parties can learn more about https://www.linkedin.com/pulse/5-reasons-why-now-best-time-start-podcast-david-ciccarelli
Ciccarelli notes that the number of podcast listeners worldwide is expected to reach more than 800 million by 2025, creating a valuable opportunity for companies to raise awareness and humanize their brands.
To launch a successful podcast, Ciccarelli advises businesses to make sure they know their audience so they can deliver high-quality content. He recommends creating a target persona that content should be geared towards to create meaningful episodes and grow audiences.
The report also recommends companies repurpose old content to give it a trendy refresh suitable for the podcast platform. Best-selling articles, videos, and other forms of content that sit dormant on websites make quick, compelling topics that can become an effective means of persuasion and goodwill building.
Ciccarelli's Voices company was established in 2005 and has since grown into a multi-award winning online marketplace. Some of today's biggest brands, including Shopify, Microsoft, BMW, Discovery Channel, and hulu, all use Voices for the talent they need.
A company spokesperson said, "We serve over 160 countries and offer talent in over 100 languages ​​and dialects. We believe the human voice informs, entertains and inspires, and we exist to make the world a more positive and accessible place through the power of human voices.
With its new report, Ciccarelli presents today's business owners with a valuable and cost-effective marketing tool they can implement to engage and connect with target audiences in a way that humanizes their business and can lead to greater customer acquisition and loyalty.
To visit https://www.voices.com to know more.
Contact information:
Name: Tara Parachuk
E-mail: Send an email
Organization: Voice
Address: 100 Dundas St Suite 700, London, Ontario N6A 5B6, Canada
Website: https://www.voices.com/
Build ID: 89074743
If you detect any problems, problems or errors in the content of this press release, please contact [email protected] to let us know. We will respond and rectify the situation within the next 8 hours.
COMTEX_407752355/2773/2022-05-25T10:05:57