Assistant to the business manager of the school | HRD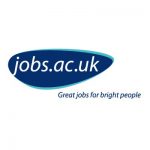 job description
The School of Security Studies (SSS) is a vibrant center of multidisciplinary scholarship that seeks to address the most pressing issues facing our world today. With a new dedicated institute, the recently established King's Institute for Applied Security Studies (KIASS) to focus on professional and online education, as well as counseling, this is an important moment for the School. We wish to appoint a deputy to the business director of the school to play a crucial role in the proper functioning of our school, in particular KIASS, but also in close collaboration with the staff of all the research centers of the school. If you are an exceptional person, enjoy working with a variety of people, and have a background in managing large budgets, supporting HR processes and looking to advance your career, this position is for you. Staff with experience in project management and / or creating and implementing new financial monitoring, planning and reporting processes and particularly encouraged to apply. The role will report to the Director of School Affairs.
You will be:
undertake a separate project to assess the current processes and procedures for reporting, tracking and managing all income not captured by research grants or tuition fees, including making recommendations for a new single approach for all income and expenses other than research / tuition and implement this approach
manage and provide business support services (finance, estates and human resources) for students and staff within SSS with respect to all activities not classified as research grants or residential tuition income
work closely with the school research director and the school affairs director to ensure a coordinated approach and replace the latter if necessary
support and coordinate data collection for Athena SWAN submissions, assess collection mechanisms, identify data sources and undertake data collection, reporting and analysis
be expected to identify information gaps and perform analysis to resolve / resolve issues and issues with short-term consequences
make recommendations on the management of more complex situations, taking into account their impact and consequences
This position will be offered on a fixed-term contract until 31st July 2022
This is a full time position.